We have a dedicated team of family dentists happy to serve both children and adults. Our family dentists are governed by the Royal College of Dental Surgeons of Ontario and are members of the Canadian Dental Association (CDA), the Ontario Dental Association (ODA), and the Ottawa Dental Society (ODS).
Our dentists work in conjunction with our dental hygienists to provide you and your family with comprehensive dental care with professionalism and using our best efforts, materials and technology within a well trained, caring, and experienced dental team.
Dr. Alicia Couse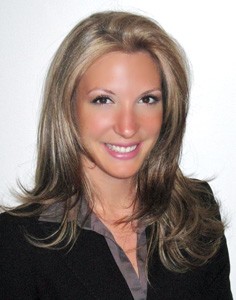 Dr. Alicia Couse graduated with Honours from Western University in 2011 with her Doctor of Dental Surgery. After spending many summers throughout her studies under the mentorship of Dr. Ohanian, she was thrilled to join us in the summer of 2011.
Dr. Couse has had the opportunity to work in several dental offices in Ottawa since she graduated servicing a wide variety of patients, including university students at the Carleton University Dental Clinic. She now works exclusively for the wonderful team of Riverside South and Limebank Dental Centres.
Dr. Couse has strong family values that stem from her very large and tight knit family. She is the oldest of six children and in so, has gained a lot of experience in the art of patience, co-operation and effective communication skills, values which allow her to excel in her daily dental practice. She is also thrilled to be carrying on these family values as she is expecting her first child in June, 2015.
When not in the office, Dr. Couse enjoys spending time with her husband, her close family, and friends. She enjoys an active lifestyle including recreational sports, such as soccer, volleyball, softball and snowboarding. She also enjoys playing the piano and listening to live music.
Dr. Couse is known for her kind and gentle demeanor which allows her to excel in the treatment of children. Dr. Couse's knowledge and understanding of dentistry gives her the confidence to provide excellent treatment to her patients. She believes in listening intently to the needs and requests of patients and taking the time to discuss treatment options and clarifying areas of concern to make the patient feel as comfortable and confident in the care provided.
Dr. Frédéric H.L. Lê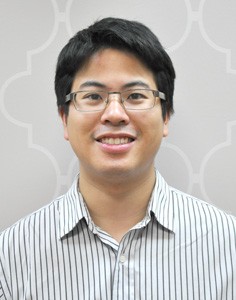 Dr. Frédéric Lê completed his undergraduate degree with honours at the University of Ottawa, obtaining his Bachelor's of Science in Biopharmaceutical, specializing in Medicinal Chemistry in 2007. He went on to further pursue his studies and obtained his Doctor of Dental Medicine (DMD) from Laval University in 2012.
When he arrived in the greater region of Ottawa in 1999, he immediately fell in love with its people, its landscapes and its rich cultural scene. When it came the time to leave the region to pursue his dental studies at Laval University, he promised himself that he would return back and establish himself in the region.
After working for a dental practice in the Gatineau area, he decided to join our dental team in March of 2015.
Because of its similarity in composition to dentistry, Dr. Le is an avid photographer. His photographs stem from a love to capture special moments in time. When not in the office you will find him in the kitchen as he is a passionate "foodie". He loves to cook gourmet dished of all ethnicity and embraces cultures of all kinds through his cooking.
He is a very compassionate person, always putting himself in the place of the patient. The most important thing for him is to establish a genuine relationship of trust between the patient and himself because it is with this foundation that the highest level of care can be achieved.
What services does my patient wish for? What are his actual needs? How could I make my patient's visit more comfortable and pleasant? These are the questions he asks himself each time.
The treatments he offers are focused on the patient's needs. Today, thanks to the Internet, the general public is much more informed, therefore he takes the time to explain what is the preferred treatment option for the patient and the necessity to do it, how will it be carried out and all possible alternatives for each case so that the patient is well informed before making a decision.